The training ground for the best creative problem-solvers in the world of brands
The Brandcenter is dedicated to developing the most prominent thinkers and creatives in the advertising and branding industry.
Over the last 25+ years, more than 2,000 alumni have launched or accelerated their careers through our master's program for Art Direction, Copywriting, Creative Brand Management, Experience Design, and Strategy.
"Gather a group of smart, passionate, diverse, curious, and idealistic people and create a culture in which they thrive."

Our formula, as noted in an early Brandcenter publication
Our Mission
To inspire and develop the next generation of creative leadership to craft solutions, advance brands, and bring new ventures to life.
Our Guiding Principles
NONCONFORMITY. The Brandcenter is filled with the spirit of innovators, pioneers, and benevolent rebels who do things in new, surprising, original, and unorthodox ways. We'll always be a little bit rogue.
POSSIBILITY. We create it. We harness it. We believe a sense of possibility is a force multiplier.
PURPOSE. We're driven by purpose. We don't just create ideas—we're driven to understand the underlying challenges and find elegant solutions to complex problems.
CREATIVITY. We use creativity as our primary operating strategy. We look at each challenge as a chance to create something new.
GRIT. We work an extra hour, write another draft, consult another resource. We see preparation as an act of respect–to the work and to each other.
COURAGE. We know that the easy answer isn't always the right answer; we make hard choices and consider difficult challenges, and we know sometimes we have to make courageous choices.
COLLABORATION. We know that one of us is never as good as more of us; we seek each other's gifts, we contribute our own, and we're open to true collaboration to create more powerful outcomes.
HUMILITY. No matter how much we believe in our ideas, no matter how prepared we are, no matter how proud we are of our work, we know that we can always do better.
Our Impact
The work of our alumni speaks for itself.
Brandcenter alumni work on behalf of the world's biggest brands, at some of the world's most creative companies, and at leading advertising, design, and innovation agencies, consultancies, and firms.
Sample of Brands
Sample of Agencies, Consultancies & Firms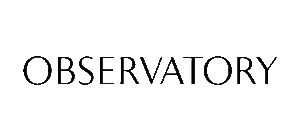 Our Partners
Each year, we partner with agencies and companies—providing our students with real-world experience in solving real business problems with real clients.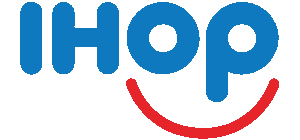 For more than 25 years, the Brandcenter has been developing some of the most prominent thinkers and creatives in the advertising/branding industry.
Build a portfolio, earn a master's degree, and launch your career in advertising, branding, or marketing, through our two-year, full-time master's program.
Our professional development program offers individual courses for marketing communications professionals seeking personal growth plus custom curriculum for companies and organizations.